| | | | | |
| --- | --- | --- | --- | --- |
| 30th October – 31st March 2024 | Monday to Thursday | Fridays | Weekends | Bank Holidays |
| Societies – From 11.00 am | On request | On request | N/A | N/A |
| Visitors – From 11.00 – 11.59 am | £45 | £50 | N/A | £50 |
| Visitors Off Peak 12.00 pm – 12.59 pm | £35 | £40 | £50 | £50 |
| Visitor Twilight Green fee after 1.00 pm | £30 | £35 | £40 | £40 |
| Member Guest Green fee 8.00 am – 11.59 pm | £30 | £35 | N/A | £40 |
| Member Guest Twilight fee 12.00 pm – 12.59 pm | £25 | £30 | £40 | £35 |
| Member Guest Twilight Green fee after 1.00 pm | £20 | £25 | £30 | £30 |
| Junior Visitors | £25 | £25 | £25 | £25 |
| National Passport Cards From 11.00 | £35 | £40 | N/A | N/A |
Brickendon Grange Golf Club is "Dog Friendly."
Well behaved dogs are allowed on the golf course and the patio area while on a lead. We will be more than happy to supply your dog with fresh water.
Only assistance dogs are allowed in the clubhouse.
Visitors & Invited Guests
This is our golf club; you are most welcome if you respect our rules.
Visitors are always welcome at Brickendon Grange, and you can be sure that our staff will do their utmost to ensure that your day is a memorable experience. Our staff will ensure you feel at home when you arrive at the club. Our catering and bar facilities are at your disposal, along with our changing rooms. Enjoy our members or spike bars and in fine weather; what better way to complete your day than to sit out on our terrace, which enjoys wonderful views over the 18th green
[/vc_column][/vc_row]
We have a dedicated page on this website to cater for societies'.  Visitors are welcome to enjoy our course, which has a reputation for quality. We are holders of the award for the greatest amateur golf hole in the UK.
Dress Code
This is our golf club; you are most welcome here if you respect our rules.
On the Golf Course
A smart standard of dress is expected, and whilst wearing tailored knee-length shorts is permitted, they must be worn with either knee-length socks, short socks, or trainer socks. Socks should be predominantly white but can be the same colour as shoes
We ask men to wear golf shirts with a collar unless a golf shirt is specifically designed otherwise
Unless designed to be worn outside shorts, all shirts must be tucked in
Ladies can wear golf skirts, golf dresses, skorts, tailored shorts of reasonable length, and cropped trousers
Ladies can wear sleeveless shirts with a collar, or shirts with a round neck or collar
The following items of dress are deemed unacceptable on the course:
Denim jeans
Leggings
Tracksuits and jogging suits
Combat-style trousers/shorts
Crew or V-necked sweaters without recognised golf attire underneath
T-shirts and Vests
Football shirts
In addition:
Caps must be worn with the peak forward
Long trousers must not be tucked into socks unless wearing plus 2's/4's
Recognised golf shoes must be worn on the course.
In the Clubhouse:
Unless otherwise stated, smart casual dress is permitted throughout the Clubhouse and patio area at all times except when attending an event with a specific dress code.
Casual wear includes neat and clean golf wear.
The following items of dress are deemed unacceptable in the clubhouse:
Ripped denim
Tracksuits and jogging suits
Football shirts
Leggings
Combat style trousers
Vests
Shorts – unless tailored
Caps and headgear
Waterproof or wet clothing
No Golf shoes of any kind are permitted in the main parts of the Clubhouse except for the Spike Bar, Locker rooms, and the Pro's shop (where clean golf shoes may be worn).
Interested in joining? Our membership fees can be found below:
| | | |
| --- | --- | --- |
|  Category | 2023 | Joining Fee |
| 7 Day | 1,785 | 500 |
| 5 Day | 1,450 | 500 |
| Under 35** only available to existing members | 1,150 | 300 |
| Under 25 | 785 | 200 |
| Lifestyle 20 # | 850 | 200 |
| Associate ## | 380 | 0 |
| Country/Overseas | 430 | 0 |
| Student | 325 | 100 |
| Junior | 110 | 0 |
| Corporate | 2,700 + VAT | 0 |
| Corporate 3 Year | 2,165 + VAT | 0 |
| Social | 110 inc VAT | 0 |
| Brickendon & Bayford Social | 11 inc VAT | 0 |
CREDIT CARD PAYMENT POLICY
To apply for any refunds please get in touch with www.bggc.org.uk.
Debit and Credit Card Refund Policy
If a client wishes to cancel a confirmed Green Fee booking that has been paid by a debit or credit card and cancellation is in line with Brickendon Grange Golf Club Terms and Conditions of Contract, they may be entitled to a part or full refund as outlined in the Contract.
How to request a refund
A Client may request a refund or cancellation by contacting us at GeneralManager@bggc.org.uk with the Green Fee Date and Time, Player's name, and full contact details.
When and how we issue refunds
Upon determining that a cancellation or refund is due to a Client under the Terms and Conditions of Contract, we will issue such refund or cancellation within 14 days of our confirmation that such a part or full refund or cancellation is due to a Client subject to the Terms and Conditions of Contract.
If a Client is entitled to a refund, the refund will be made on the credit card or debit card used by a Client to pay for the Conferencing Services.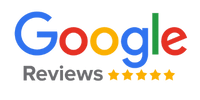 [/vc_column][/vc_row]