PLEASE RESPECT OUR DRESS CODE
To maintain the standards within Brickendon Grange Golf Club, members and visitors are asked to observe a good standard of dress at all times
ON THE COURSE
A smart standard of dress is expected, and whilst the wearing of tailored knee length shorts is permitted, they must be worn with either knee length socks, short socks, or trainer socks. Socks should be predominantly white, but can be the same colour as shoes
We ask men to wear golf shirts with a collar unless a golf shirt is specifically designed otherwise
Unless designed to be worn outside shorts, all shirts must be tucked in
Ladies can wear golf skirts, golf dresses, skorts, tailored shorts of reasonable length and cropped trousers
Ladies can wear sleeveless shirts with a collar, or shirts with a round neck or collar
The following items of dress are deemed unacceptable on the course:
Denim jeans
Leggings
Track suits and jogging suits
Combat style trousers/shorts
Crew or V-necked sweaters without recognised golf attire underneath
T-shirts and Vests
Football shirts
In addition:
Caps must be worn with the peak forward
Long trousers must not be tucked into socks unless wearing plus 2's/4's
Recognised golf shoes must be worn on the course.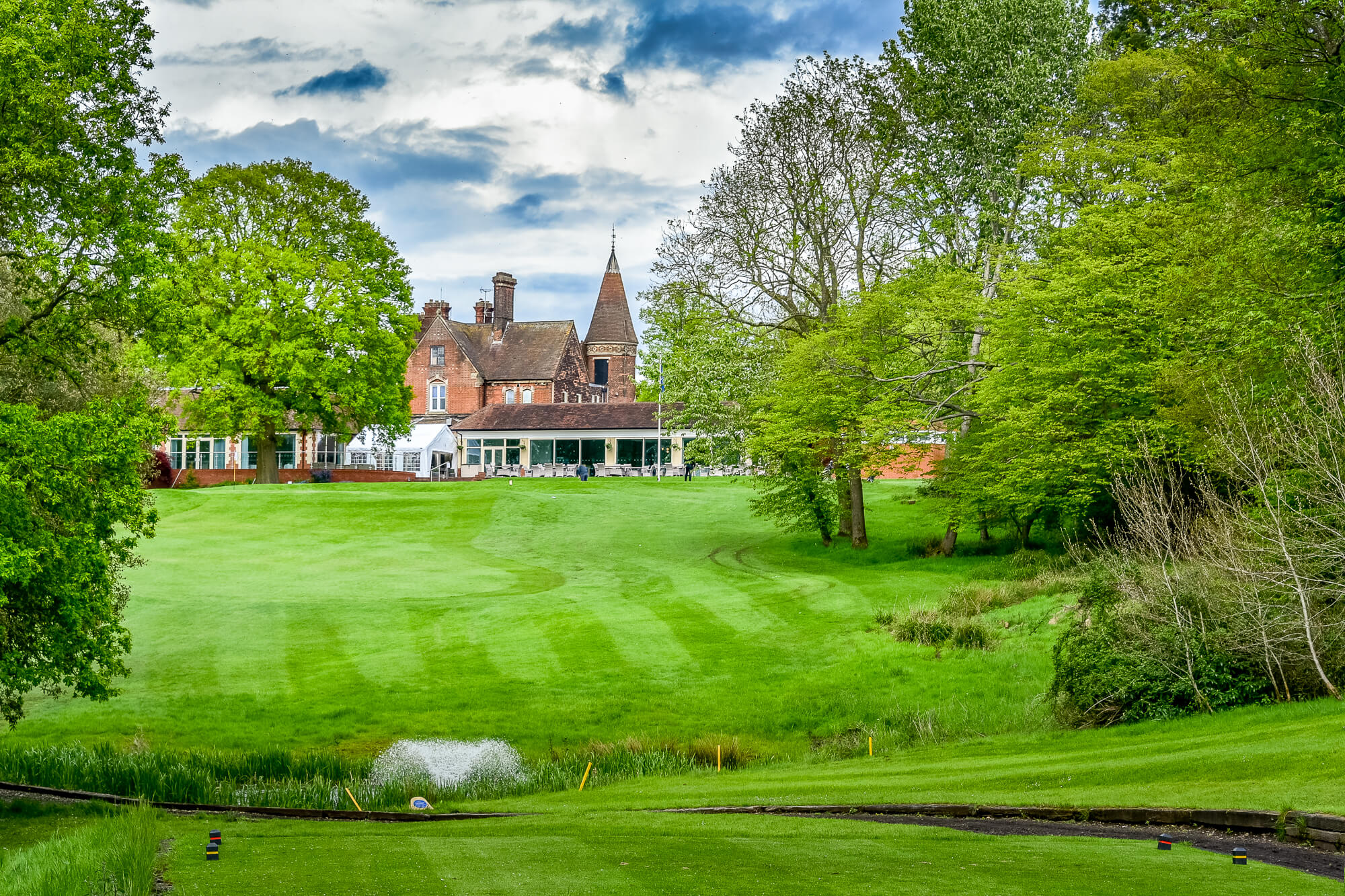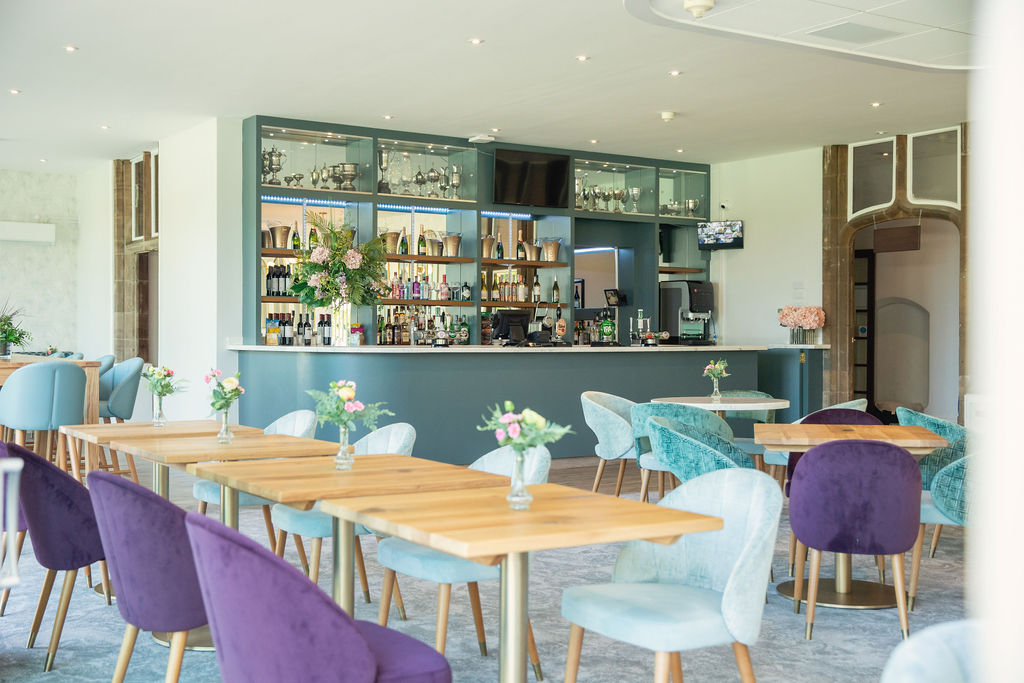 IN THE CLUBHOUSE
Unless otherwise stated, smart casual dress is permitted throughout the Clubhouse and on the patio area at all times except when attending an event that has a specific dress code.
Casual wear includes neat and clean golf wear.
The following items of dress are deemed unacceptable in the clubhouse:
Ripped denim
Track suits and jogging suits
Football shirts
Leggings
Combat style trousers
Vests
Shorts – unless tailored
Caps and headgear
Waterproof or wet clothing
No Golf shoes of any kind are permitted in the main parts of the Clubhouse with the exception of the Spike Bar, Locker rooms and the Pro's shop (where clean golf shoes may be worn).
INVITED GUESTS
Members are reminded that the dress restrictions above also apply to member's guests both on the course and in the clubhouse. It is the member's responsibility to ensure that guests are appropriately attired at all times.
Any person not conforming to these standards will be asked to dress accordingly or to leave the course or clubhouse.
WE'RE A DOG FRIENDLY CLUB
Well behaved dogs are allowed on the golf course and on the patio area whilst on a lead. We will be more than happy to supply your dog with some fresh water
Only assistance dogs are allowed in the clubhouse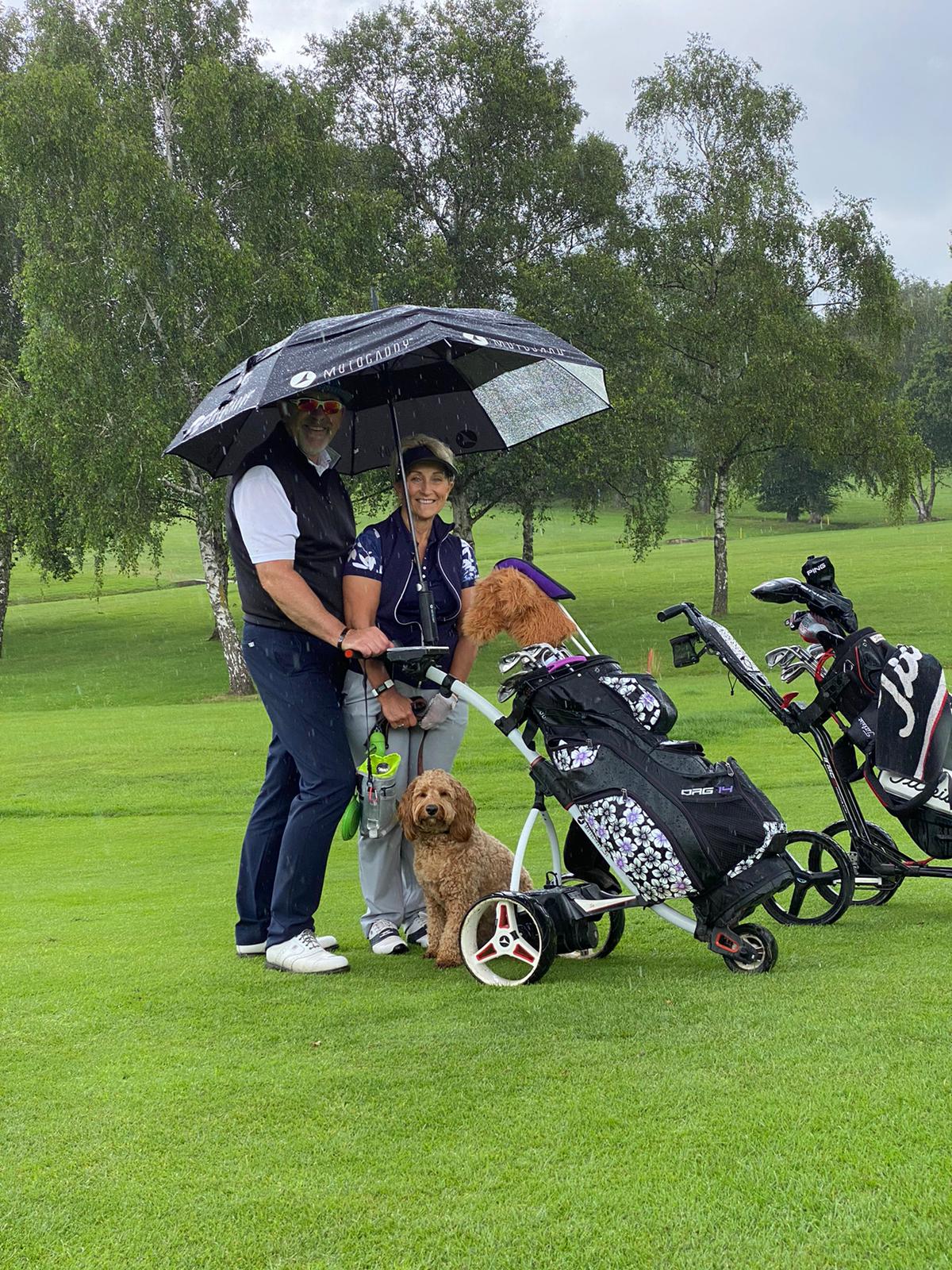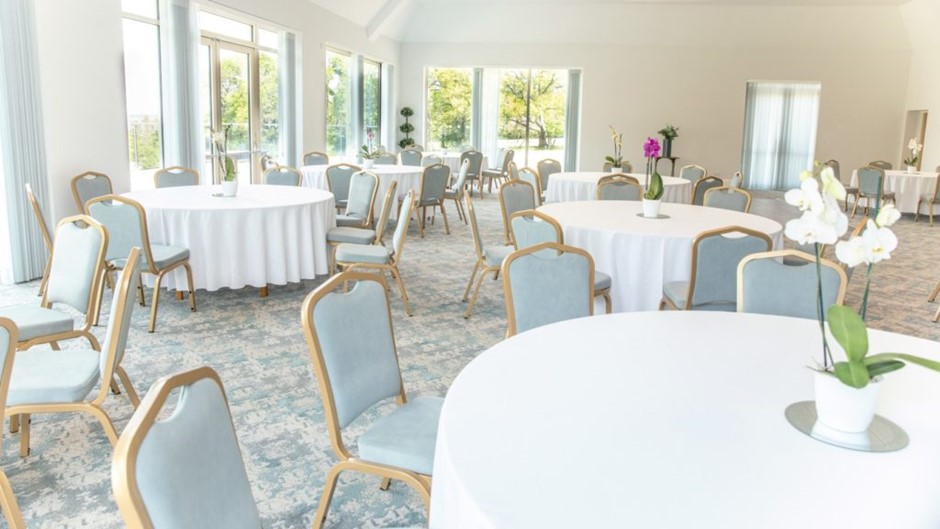 ENQUIRE ABOUT OUR CELERBATION OF LIFE PACKAGES TODAY
If you would like to our venue or discuss further details then call us today on 01992 511258 (option 5), or via email at events@bggc.org.uk touch as quickly as possible to discuss your options with you.