Captain and the team
Captain: Liam De Roe – 07960 447624 liamderoe@hotmail.com
Teams of 16 per side
Open to any Senior member (55 and over) and no anticipated handicap parameters
Matches played on weekdays
Team shirt – Yellow
Played as 4BBB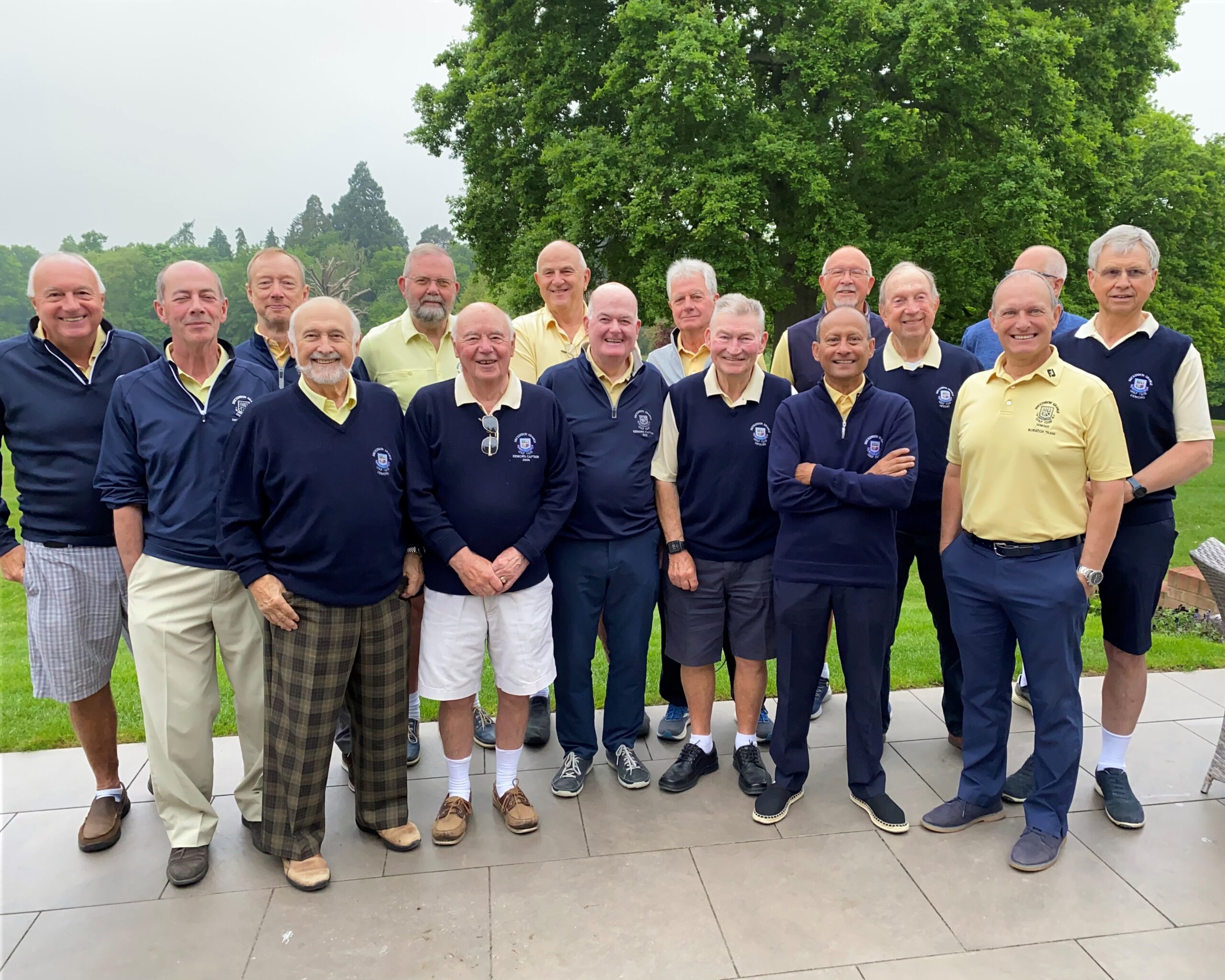 2022 Fixtures
| | | |
| --- | --- | --- |
| Date | Team | Location |
| Mon 14th March | Welwyn Garden City | Away |
| Mon 28th March | Dyrham Park | Away |
| Fri 8th April | Knebworth | Away |
| Mon 11th April | Hadley Wood | Home |
| Thurs 14th April | Verulam | Away |
| Mon 25th April | Essendon | Home |
| Tues 3rd  May | Hanbury Manor | Away |
| Thurs 12th May | Dyrham Park | Away |
| Mon 16th   May | Welwyn Garden City | Home |
| Wed 18th May | Hadley Wood | Away |
| Mon 23th May | East Herts | Home |
| Wed 1st  June | Saffron Walden | Away |
| Mon 06th June | Hanbury Manor | Home |
| Mon June 20th | Mid Herts | Home |
| Mon 27th June | East Herts | Away |
| Mon 11th July | Saffron Walden | Home |
| Mon 18th July | Essendon | Away |
| Mon 25th July | Letchworth | Home |
| Mon 1st  Aug | Bush Hill Park | Away |
| Mon 8th Aug | Enfield | Away |
| Mon 15th Aug | Verulam | Home |
| Mon 22rd  Aug | Enfield | Home |
| Wed 24th Aug | Letchworth | Away |
| Wed 31st  Aug | Mid-Herts | Away |
| Mon 12th Sept | Knebworth | Home |
| Mon 26th Sept | Bush Hill Park | Home |
| Mon 3rd Oct | Triangular – w/Kneb. & Harpenden Comm | Home |
| | | |
2021 Review
This is the first report for the Seniors section for the Club website and covers the 2021 season. All senior events are open to any gentleman club member aged 55 and over.
The section currently plays matches against other clubs around Hertfordshire on a home and away basis as well as one annual triangular match against Knebworth and Harpenden Common. Matches against other clubs are usually 16 a-side although matches versus Saffron Walden, Hanbury Manor and the triangular match are 12 aside. During the past season (May to October) we played a total of 21 matches with 53 players participating,
The other matches were cancelled due to COVID restrictions early in the season. The season begins in April and finishes in October with the triangular match for the KBH trophy. We also annually play for the John Phillips Trophy and Simon Martin Trophy against Bush Hill Park and Essendon respectively.
In the 2021 interclub matches we won 7, drew 2, lost 10 with one match postponed due to weather conditions. We unfortunately came 3rd in the triangular match and will host the competition next year in October 2022.
In 2021 we had 110 senior members of the club play in matches and competitions arranged by the section.
ENQUIRE ABOUT BECOMING A MEMBER TODAY
Fill out the form here and we'll be in touch as quickly as possible to discuss your options with you.