WE ARE PROUD TO HAVE RAISED OVER £18,700K FOR THE MUDLARKS AND HONEYPOT CHARITIES
Mudlarks
Jeff Austin and Caren Wilson are delighted to be supporting two charities during their captaincy year.
Mudlarks is a Hertford based charity which supports adults and young people with learning disabilities and mental health issues. Through supported learning and meaningful work in the community, Mudlarks' projects help people build confidence and self-worth, and develop important skills.
Mudlarks runs five projects in Hertford:
At our allotments in Cromwell Road we provide gardening therapy to our clients, who grow vegetables in a safe and caring environment
The Mudlarks Café in Fore Street provides training, work experience and employment for adults with learning difficulties which improves their skills and confidence.
Our Larking About gardening team works in Hertford, managing all of the Town Council gardens.
Our Special Branch team of gardeners helps the elderly to maintain their gardens.
Our Forest School at Panshanger Park supports young adults with learning difficulties , giving them the opportunity to take part in activities, connecting them with the natural environment and encouraging self-directed play and exploration.
All of Mudlarks' projects support local people with learning difficulties and mental health issues to take a full and active role in our community, and lead more fulfilling lives.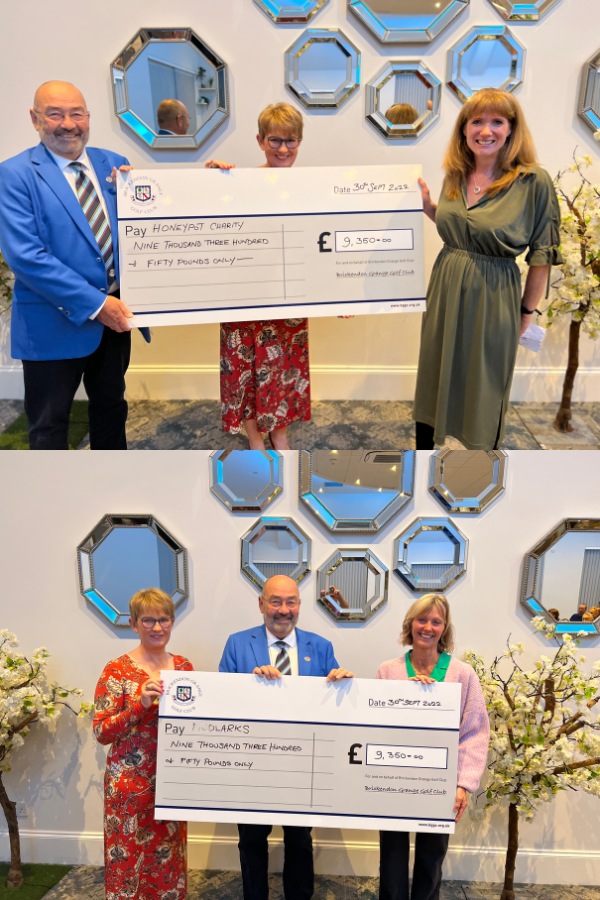 Honeypot
Since 1996 Honeypot has been working to enhance the lives of young carers aged 5-12 years by providing respite breaks and on-going outreach support. In the UK nationwide, we give young carers a break from demanding and stressful responsibilities at home and provide a safe, nurturing environment where children at risk can develop their full potential.
We believe in providing early intervention support to children at a young age in order to prevent issues and challenges that arise in a young person's life becoming deep rooted.
To achieve the most for young carers, we work in partnership with a wide spectrum of organisations that provide complementary skills. We know that to be most effective, Honeypot must sit within the child's welfare network and respect each child's individual situation. Over many years, we have successfully built a network of working relationships with over 130 referring organisations, including social workers and GPs, local authorities, head teachers and school welfare officers to ensure that young carers who need our support are referred to us.
We know that there are no easy solutions or quick fixes for addressing the needs of young carers. Depending on the age a child is first referred to Honeypot, we are able to provide ongoing, recurring support for them for up to 8 years.
Very few services exist for young carers. Of the few organisations that do support young carers in the UK, we are the only service that offers consistent outreach support and respite breaks, between the ages of 5 and 12. Without Honeypot, many of these children would have nowhere else to turn: Since 2010, government funding to children's services has fallen by a third. Currently, the support we give young carers has never been more vital.
While our track record extends back nearly 25 years, our mission has remained the same: We want to build brighter futures for young carers, and create happy childhood memories that they can cherish for a lifetime.