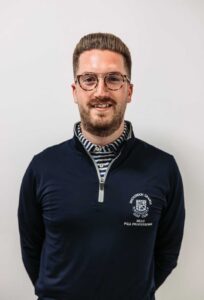 George Hewitt – Head PGA Professional
George Hewitt is the Head PGA Professional here at Brickendon Grange Golf Club and has work here since 2013. He has over 10 years' worth of experience as a professional. He is extremely enthusiastic about coaching and wants to help his pupils learn and develop, whilst making the journey of doing so fun and enjoyable. George coaches all abilities from complete beginners up to elite players.
At Brickendon Grange Golf Club George provides a fully stocked, staffed professional shop and is our head coach. He provides individual and group coaching to members and non – members as well as custom fitting in his Coaching House indoor swing studio.
To book a lesson or custom fitting session with George visit www.georgehewittgolf.co.uk
Lesson Prices
30 minutes – £25.00
1 Hour – £40.00
Email – george@bggc.org.uk
Instagram – @brickoproshop
Twitter – @brickoproshop 
Facebook – George Hewitt PGA Professional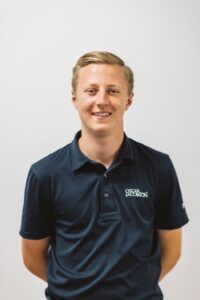 Casey Blunsum – Assistant PGA Professional
Casey Blunsum joined the pro shop team in 2021. He is currently completing is PGA training degree at Birmingham University. Casey's has a passion for junior coaching and is working hard to create a junior section here at Brickendon Grange. Casey loves to play competitively and is a member of the Thomson Tour playing regular events and also PGA Pro Am's in the east region.
Lesson Prices
30 minutes – £18.00
1 Hour – £30.00