We are currently offering this excellent value 4 ball offer!
From 1st May 2023, get tea/coffee, bacon roll, and 18 holes of quality golf here at Brickendon Grange Golf Club.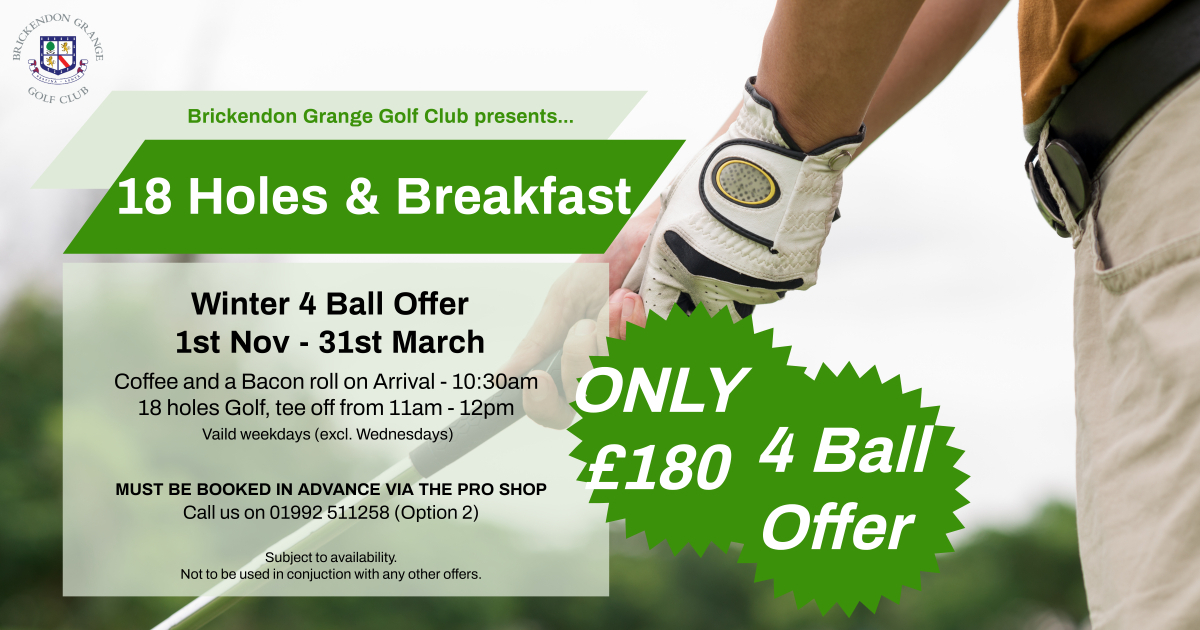 To take advantage of this amazing offer, fill in the form below whilst mentioning this offer.
We'll in touch with you as soon as possible.